News & Updates
WellMet in NYCT's Feb Newsletter: If you want to go far, go together…
Thank you New York Community Trust for this lovely spotlight!  We love partnering with you.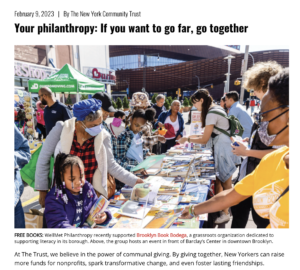 WellMet heads to Staten Island!
What a fabulous afternoon!
Kelly Villar, WellMet member and Executive Director of Staten Island Urban Center, met us (Gail, Deborah and Anne) at the ferry terminal and took us on an amazing tour ofStaten Island's North Shore. It was a day of discoveries, starting with Snug Harbor's Staten Island Museum to see the Altered Books Exhibition and companion poem, both created by SIUC teens working with historian Debbie Ann Paige of the Afro-American Genealogical Society. Into the car again to see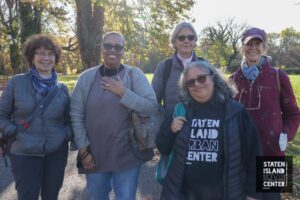 a jazzy wall mural painted, with guidance from artist Chris Penn of the Projectivity Movement, by local volunteers. Next we talked with DJ Kristin Wallace, founder of MakerParkRadio
, a volunteer-run radio station. Our last stop was to SIUC's beautiful office space located across from Tompkinsville Park. We observed and then, with some trepidation, took part in a drumming circle led by Zul Abdu Shahid founder of Bait Ul Jamaat House of Community. The dozen or so SIUC interns were open, responsible, nice kids, just a great group. It was an informative, inspiring, afternoon and the best of it was that we learned so much about the community/small town feel of the North Shore and how well SIUC (and Kelly) has done to foster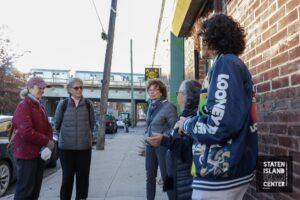 connections that are valuable resources for SIUC's young people. Unsurprisingly, our personal guide was still going strong when she returned the 3 of us to the ferry terminal. When we first met Kelly as a potential grantee, we all had some idea of what she had accomplished but to see it in action was mind-blowing……and a lot of fun. Thank you, Kelly!
Anne, Gail, &  Deborah
Spotlight on Erica Ford of LIFE Camp
Erica Ford was recently featured in Tune Into Leadership's blog.  Check out the post here.
Red Hook Art Project's Tiffiney Davis featured in NY Times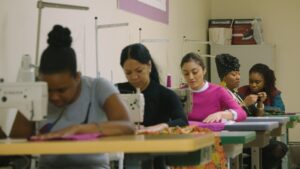 Custom Collaborative featured on NBC News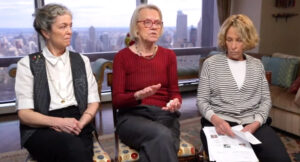 WellMet celebrates 20 years of being in the hugely rewarding business of finding and supporting new and small 501(c)(3)s in our five boroughs. Hear from the founders!
Read more